June 19, 2019
Evergreen Lake house Wedding | Denver Wedding Photographer
Chelsey and Ken's Evergreen Lake house wedding was absolutely breathtaking! I've always loved the way the Lake house sits against the mountains with the beautiful lake looking out east. It makes for such a beautiful setting for your wedding vows! Of course that also means the sun facing west is on you. So that can be quite tricky to navigate as a photographer. On Chelsey and Ken's wedding day it was stormy off and on but Chelsey said rain or shine their wedding would be on that deck. And you know what, that positive attitude held off that rain I believe and gave some of the most dramatic clouds. Their vows were made even sweeter because their fur baby was watching the whole time. Haha…he adores them so much. I loved that when Ken was watching Chelsey walk down the aisle towards him so was their puppy. The cutest thing I've seen!
Chelsey and Ken's wedding was so sweet to be part of. I loved all the personal touches, from the personal jewelry, to the hand made veil by her Mom, the GORGEOUS vintage car that they drove off in, wine bottles with photos done by their friend, the amazing toast by his Best man…seriously, I'm still smiling about that one, the donut stand made by her Dad…you guys, this is what I love about weddings. Each one is so unique to the couple. Their style, colors…ahhh everything is so fun for me to see what my couples love. Also, the color Chelsey chose for her bridesmaids, I have never photographed that shade before and its GORGEOUS. Evergreen for the win.
I simply can not wait to share a few of my favorites from their beautiful Evergreen Lake House Wedding! Also, at the end of this post will be a link to all the lovely vendors that helped make this day possible for Chelsey and Ken. To Chelsey and Ken, I LOVED being your photographer and wish you both the best in your next adventure! Such an honor to be part of your beautiful wedding!
If you are just now seeing my work, you can also find me on my facebook page:
or my instgram
Thank you so much for stopping by! I'd love to know your favorites!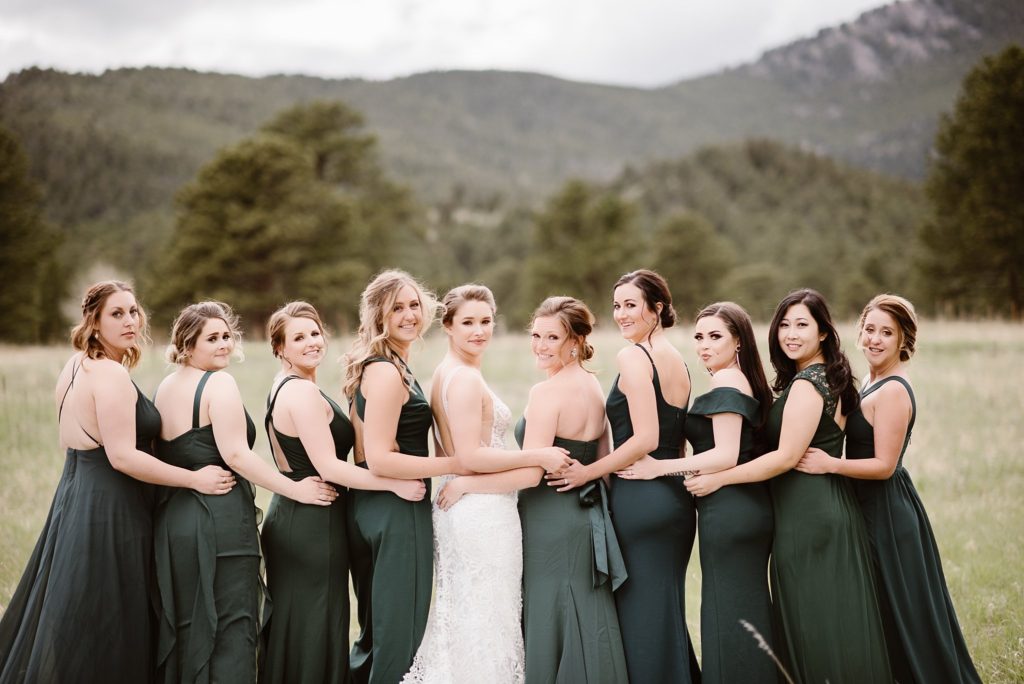 Elizabeth Ann Photography
2nd Photographer – Chelsea Spika
Venue | Evergreen Lake House
Wedding Event Coordinator | Angie with Sapphire Celebrations
Florist | Hannah Henry with Dragonfly Floral Company
Hair Stylist | Megan Duran
Makeup | Sydney Phillips – Voodoo Barbie Doll
Bridal Gown | Made with Love from Anna Be
Bridal Veil | Christie Petersen
Bridesmaids Gowns | Lulus
Suspenders and Bow Ties | Amazon