July 2, 2019
Flying Horse Ranch | Denver Wedding Photographer
Moments. This day can so easily be broken into moments for me. I remember vividly the time Emily's mom took Emily's face in her hands before she was about to get her dress on and she hugged her. She told lets take a minute to just take this in. I got chills as I watched the two of them savor that time. I remember the hours spent with my mom planning my wedding and it made me flash back to that time. I'm sure all those hours go by when you hold your baby girl and watch her get her dress on.
Emily and Josh got married at the gorgeous Flying Horse Ranch. It sits in the middle of miles of land that has gorgeous views of the mountains. The Ranch has an incredible ball room and barn so you can mix up your wedding to have both rustic and elegant elements. Emily planned her color scheme around a napkin color that she saw and from their her whole tone of the day set. Haha. I loved that! Inspiration can be found everywhere. I loved that Emily and Josh took the time to just enjoy their gorgeous wedding. Scheduling can often be down to the minute but theirs had so many pockets of time that created such a relaxed day for them. I loved watching Emily with her Dad. Not a dry eye anywhere for those that saw her dad seeing Emily for the first time. He told her the dress was beautiful but it was Emily that made the dress beautiful. Ahhh, so sweet! Another favorite moment for me in this wedding was when Josh saw Emily for the first time. You could see that he was literally speechless. Not breathing but just watching her walk down the aisle towards him. I could not be happier for these two! And they way Emily would smile…her whole face would light up!
The day was filled with dancing, tears, beautiful toasts, RAIN, haha..every good wedding has rain it seems. I had a hard time choosing my favorites as I loved alllll of them. But I would love to share a few from their gorgeous day at the Flying Horse Ranch!
To Emily and Josh, absolutely honored to have been your wedding photographer. The two of you are an inspiration on how to love and be loved!
If you are just now following my work, I'm also on facebook:
or my instagram
At the end of this post will be all the lovely and oh so talented vendors that helped make this day possible for Emily and Josh!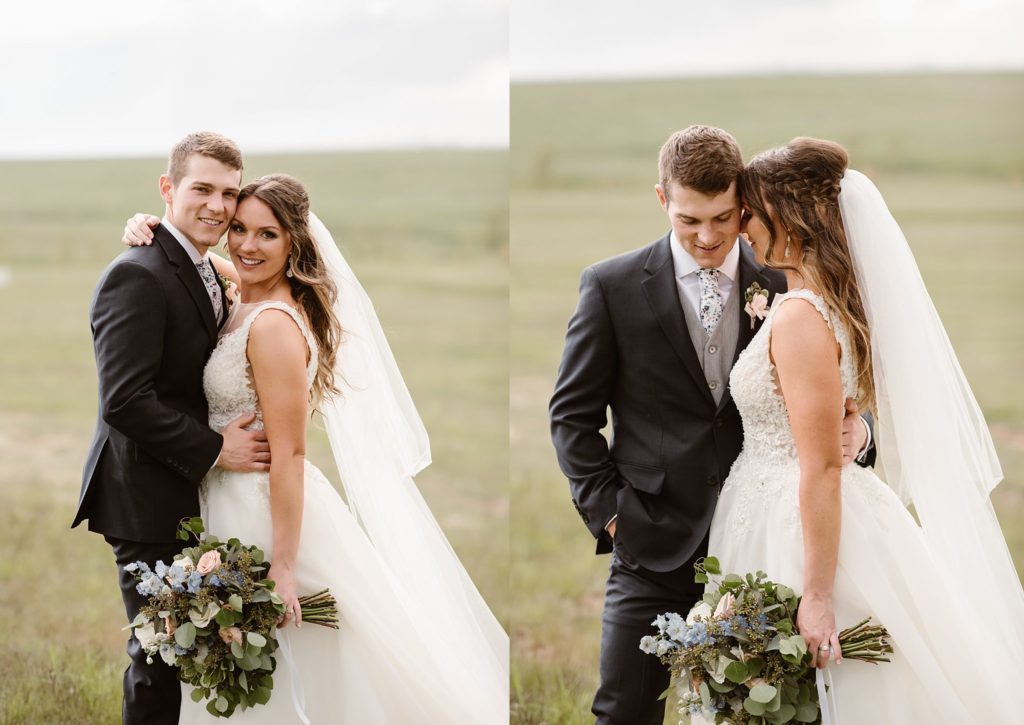 Elizabeth Ann Photography
2nd Photographer | Chelsea Spika
Venue | Flying Horse Ranch
Florist | Luvbug Flower Shop
Hair and Makeup | Blush Dry Bar in Colorado Springs
Bridal Gown | Luv Bridal – Mia Solano
Bridesmaids Gowns | Lulu's
Groom and Groomsmen attire | Mens Warehouse
Tie's | Dazi